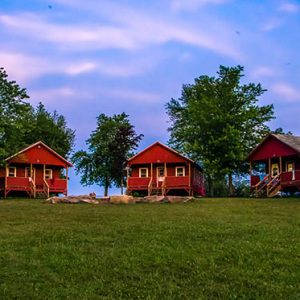 Family camp is a great new concept offered by many of our camps. It gives the family time to be with each other without any of the hassle of organising it all. Why not just relax and let someone else take charge? It does require participation from all the family but providing everyone is on board, it can be one of the most relaxing holidays you've ever had. You have the fun of a "camping holiday" without the tents, with hot water and none of the hassle as to what has to be cooked or how you are going to entertain the kids that day. You can horseback ride, trek, sail, white water raft, improve your favourite sport or simply relax and enjoy your family.
Some family camps are just that – a camp solely for families. Others are camps that cater to only kids for most of the summer but open up at the end of August for families. Some are just for mothers and daughters.
Family camps are usually great value in comparison to a resort plus kids club. The surroundings might be a little less plush but the atmosphere makes up for it and the children will have a ball. The entire family comes back rested and revitalized.
For the younger child who has not been away to a sleepaway camp, family camp can be a great way to introduce them to the idea.
You might also be interested in Traditional Camps!
Our Summer Family Camp Advisors Work With You Every Step Of The Way